Brand Strategy Framework
  | 
Brazil
Syrénne is a new cosmetic industry, taking its first steps in a highly competitive market. Focused on hair products with high technology and seaweed-based assets, it needed a complete brand identity that stands out from the crowd. More than being noticed and remembered, it was also necessary to visually transmit its products' quality and differentiation through marine assets. We create the brand concept, identity, and several extensions, including the packaging for its Professional line and the sales collateral.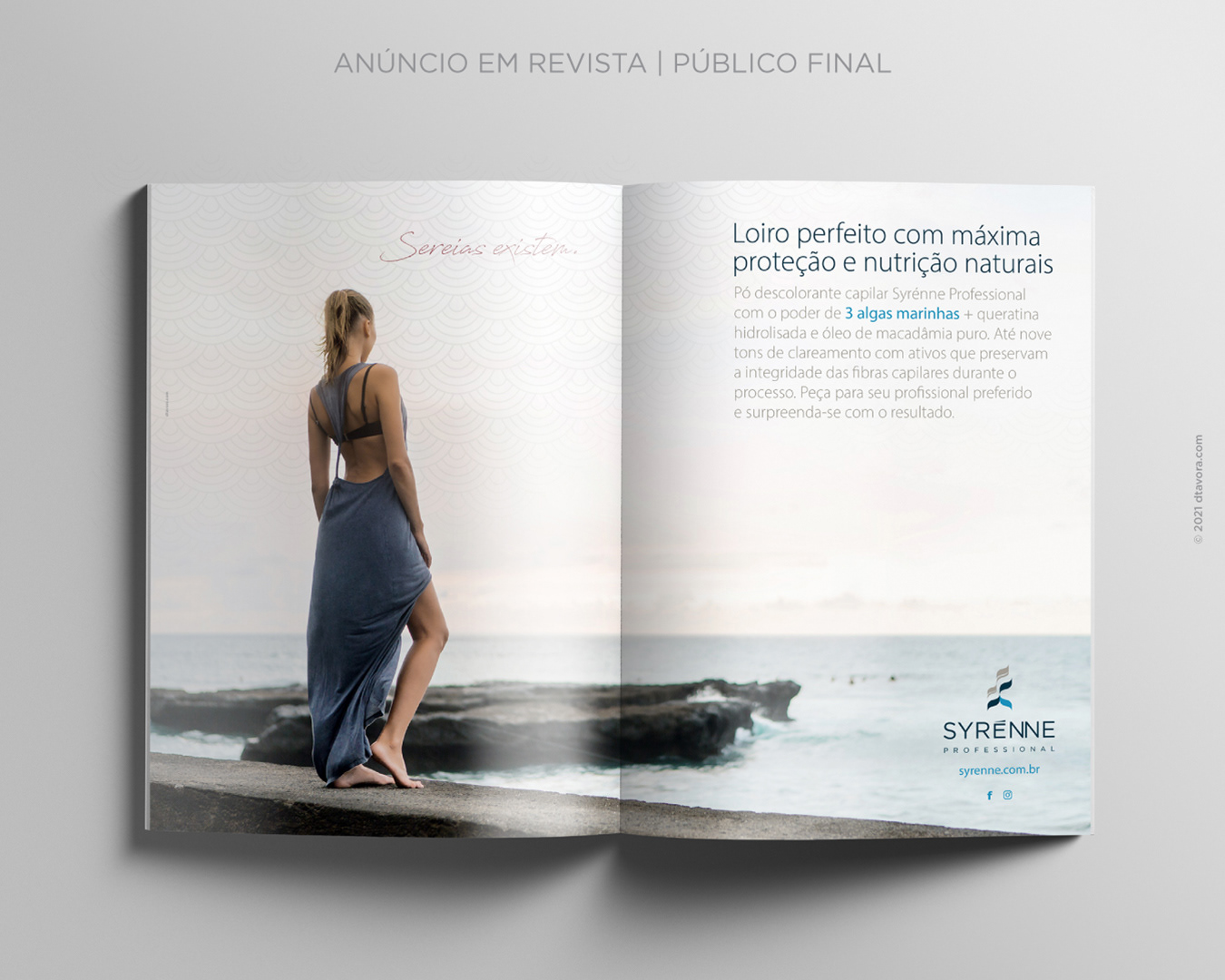 Soon, we will have here
Armazém do Jardim
Green Conveniences,
Revelex
Express Photo Print, 
Oral Gift
Personal Hygiene Industry,
Jayme Bernardo
Selected Furniture,
Yara Andersen
Home Store,
Orquídea
 Female Accessories, among other projects for the Industry and Commercial sector. Follow the launch of new website content through our social media.